DO YOU WANT TO LOSE FAT & TRANSFORM YOUR BODY?
 WITHOUT DOING HOURS OF CARDIO OR GIVING UP THE FOODS YOU LOVE?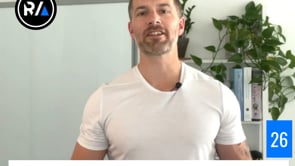 Click the button below and take a few minutes to fill out some brief questions. After you're finished, schedule a time where we will brain storm and map out your fitness journey on your free strategy call!
CHECK OUT SOME SUCCESS STORIES
"I've gone from a 14 (pushing 16) to a 10! I haven't worn a 10 anything in YEARS! So happy working with you!
Cory lost almost 70 lbs WITHOUT doing ANY cardio!
Even as an avid runner, Julie struggled to drop fat and get toned
"I learned how to eat well without feeling deprived. I lost 14 pounds and I found my abs!! I'm a runner but not someone who loves to workout (at all!) I needed a bog old push. Rob held me accountable and helped me create new habits that I definitely won't lose. Thank you for answering my millions of questions!!!"
Mohammed had been trying everying and struggling to lose weight for years
"I lost more than 40 lbs which I NEVER thought would have been possible. It was like a dream come true! I'm SO happy I joined this program and can't wait to see how much more I can achieve!"
End the confusion around how to eat & train to lose fat efficiently & sustainably!
"I've been working out for years with little results because I didn't know how to eat. Now I've lost fat and can actually see my muscles. I've learned so much about proper nutrition and training."
Paola lost almost 30 pounds while working out at home with minimal equipment!
Magda didn't have a lot of weight to lose but she trimmed down the stubborn fat that had been stuck for years!
"This program is PERFECT! It is very easy to follow. There is no guessing game and after few weeks, when the healthy habits are developed, it is easy to STAY healthy and chose the right foods.I feel good in my body and other people complement me how good I look (I'm 45yo). This is the best program I have done in my life!"
Hi, I'm Rob Allen and I'm the creator of Fat Loss For Life.

I have a degree in Exercise Science and hold numerous certifications both in training and nutrition.

I've been helping people lose fat and build more muscle for almost 20 years now.

I'm here to provide you with a clear path to getting the results you've always wanted - No matter what roadblocks are in your way!

FREQUENTLY ASKED QUESTIONS